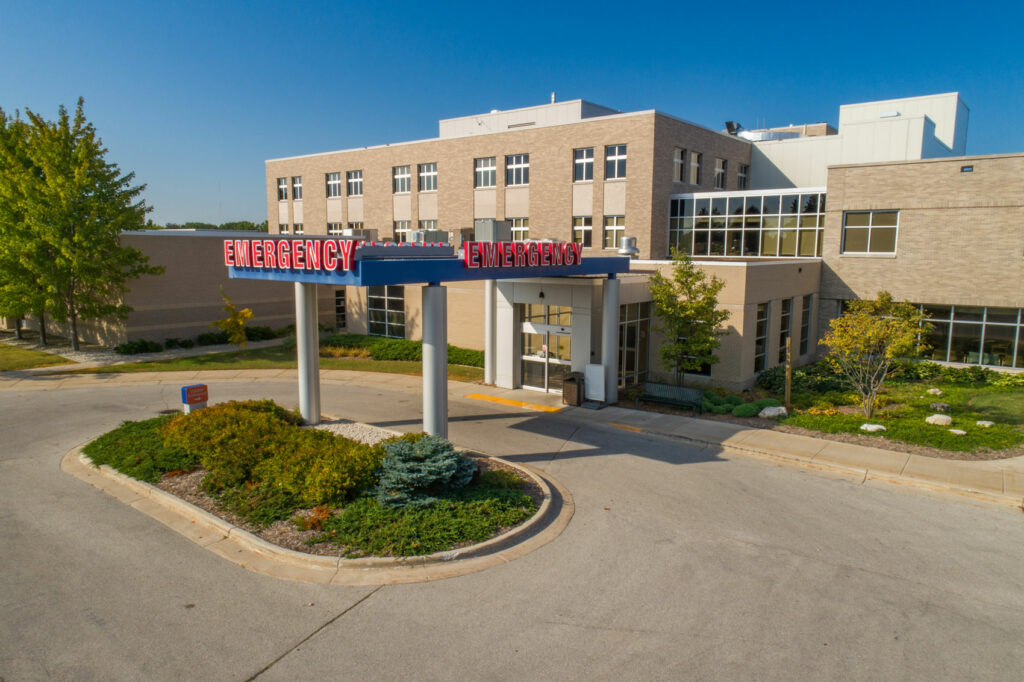 Door County Medical Center – Sister Bay
Sister Bay Clinic
Full-time Family and Internal Medicine Clinicians along with rotating specialists are here to serve you in Northern Door County. Opening Spring 2023, the new Door County Medical Center Clinic and Rehab Facility located at 2345 Canterbury Lane in Sister Bay will be here to serve the healthcare needs of the community! Rehab patients will enjoy an enlarged gym space as well as additional therapy rooms that will allow for flexible programming. Behavioral Health services will also be available at this new location. Call 920-868-3511 for the clinic or 920-854-4111 for rehab services. Visit dcmedical.org for more information!
Door County Medical Center
For more than 75 years, Door County Medical Center (DCMC) has been the leader in health and wellness for Door and Kewaunee counties. Our integrated medical center provides a wide range of specialties, including Primary Care, General Surgery, the Women's and Children's Center, the Door Orthopedic Center, Behavioral Health, the Door County Cancer Center, a skilled nursing facility, and rehabilitation services facilities among others. With its main campus in Sturgeon Bay and satellite clinics and rehabilitation services facilities in other smaller communities, DCMC provides expert care, close to home. More than 175 physicians serve on the medical staff. Visit dcmedical.org for more information. Or call 1-800-522-8919.
Business Information
2345 Canterbury Lane, Sister Bay